Aren't weddings great? Well, I am officially going to my first wedding! In December I will be traveling to New York to be the maid of honor at my oldest cousin's nuptials. Now while this will be the smaller wedding, make no doubt it will still be all about the dress.
            While my cousin has the cutest wedding dress, I have yet to find an outfit for me. I did find a great black and grey dress from Forever21, but for some reason I tried it on this past weekend, with these amazing pumps I got from Piperlime.com, and it was much shorter than I remembered! So now I must go shopping, yet again!
            While I love to shop, I must say that I hate shopping for dresses! I find that I don't look good in them so I try to stay as far away from them as possible, with the exception of a few sun dresses here and there.
            As I was talking to my mom, trying to think of anything else other than a dress, because let's face it New York at the end of December isn't exactly warm weather. And I came up with this fabulous idea of a pant suit! I have always wanted a really great black pant suit and now I actually have a place to wear it too!
            It's funny that we thought of this outfit this past weekend because as I am looking at People's style section, pant suits are very in this season! With Halle Berry wearing a gold embroidered pant suit and Jessica Alba wearing a great black pant suit, I am so excited to go hunting for the perfect suit!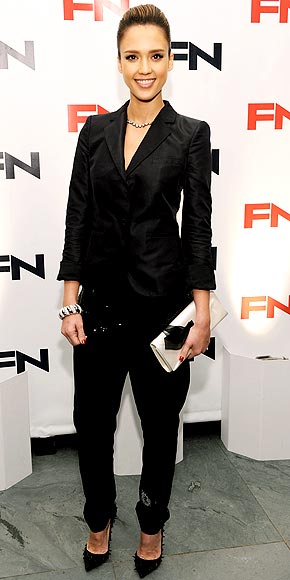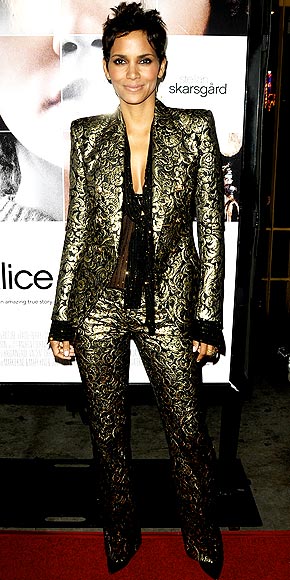 Pictures courtesy of People.com